Please scroll down to "News and Events"
Our coaching team is a key part of our PSC. They are the people who directly pass on the knowledge, and build the skills of our skaters. Skating requires technical skills (whether spinning, jumping, or doing fancy footwork), mental preparation (particularly for competitions and tests), physical training (stamina, strength, flexibility), and musicality (to give physical expression to music). Our coaches guide our skaters in all of these aspects of the sport. All Skate Canada coaches are also certified in First Aid. The coaching team shapes the nature of the club, and the atmosphere on the ice. We're fortunate to have a great coaching team in the Petawawa Skating Club, with a good mix of experienced, and new coaches – all of them dedicated, enthusiastic, and talented.
At the beginning levels (CanSkate and CanPowerSkate), instruction is through group lessons. In the StarSkate level and above, in addition to the group lessons, skaters usually choose to supplement their learning with semi-private or private lessons. Arrangements are strictly between the parents requesting the additional lessons and their chosen coach. The information below will help you in this decision. The rates for private lessons vary from about $5.00 to $10.00 per 15 minute session, depending on the experience and certification of the coach. Rates for semi-private lessons are negotiable depending on the number in the group and the level of ability. Some of our coaches will also edit music, and choreograph skating programs. Please check with your coach for their rates. You can also talk to other parents to help in deciding which coach is bested suited for your child.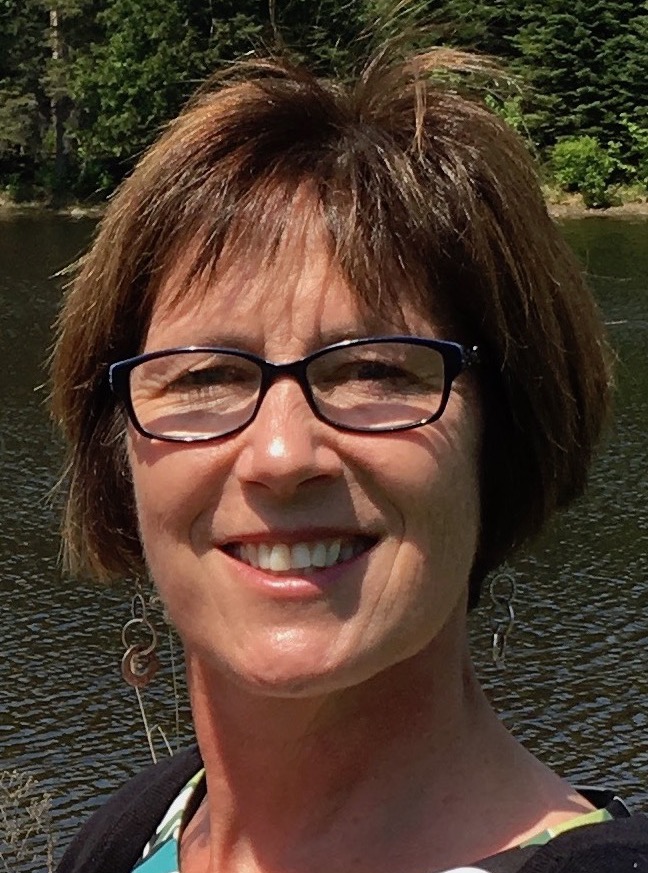 Stephanie Wallace [(613) 639-6462; grwallace59@gmail.com] is the head coach, and has coached at the Petawawa Skating Club for 30+ years. She has coached all levels, from tots to adults, test skaters as well as competitive skaters to the level of the Canadian Championships. She has also coached synchronized skating, run off-season schools, organized seminars, and has choreographed skating shows. Stephanie is a Level 3 NCCP certified coach, and is working on the remaining four tasks for Level 4. In addition, she is a Region 6 Level 1 mentor coach. She also is certified to teach CanPowerSkate. Before coaching, Stephanie competed at the Sectional/Divisional level in Junior Pairs and Singles. Her personal test achievements include her Gold Figure, Freeskate, Dance and Skills, Gold Competitive Skills, h er Junior Competitive Dance, Pairs and Singles, her Silver Interpretive Dance and her Bronze Artistic Couples test.
Vada Lepage(vada.lepage@sympatico.ca(613)633-7587) has been coaching for 25 years in the Renfrew County area (Barry's Bay, Eganville, Deep River and Petawawa). She has coached all levels of skaters from age 3 to 60+. Vada is a certified Provincial Coach (Formerly Level 2). Vada's goal is to provide a fun-loving, positive atmosphere on the ice and to share her love and passion for the sport to the skaters. She truly enjoys witnessing skaters grow into independent, self-confident individuals while learning good sportsmanship and a positive attitude. She looks forward to another exciting season with the Petawawa Skating Club.
Kathy Buckley
[(613) 584-3943;
schyants@me.com
] started coaching as an amateur coach in Deep River as a teen, and has been coaching for over 25 years. She coached in New Glascow, Nova Scotia before returning to coach for the Pembroke, Petawawa and Deep River Skating Clubs. Her two children went through the skating program, and her son Jon was in the competitive program, reaching the Divisional level. Kathy has taught all levels – KidSkate, CanSkate, CanFigure, Intermediate, Seniors and Adults. She is a Level 2 NCCP qualified coach. She loves to see younger skaters move up through the levels and enjoys sharing the challenge with them to improve their skating abilities.