Welcome to our NEW Online Registration System For all Programs!
In order to help you navigate through the process please see the detailed information below.
HOW TO REGISTER:
Setup an Account:
Click on the "Registration" tab of our registration website

Click "LOG IN" on the top right-hand corner of the page

Follow the instructions under "First Time Registering?" You will create an account using the name of the primary owner of the account (ie: a parent/guardian of the skater)

The next time you log in, you will simply need to input your email address and password.

When you get to the Participants page, be sure to add all skaters that will be registering for our programs. Also, ensure that skaters profiles are filled out completely.
Once you have set up your account, you will be brought back to the main page of the registration site.
Click the "Registration" tab

On the left side of the screen under QUICK NAVIGATION, choose your program (ie: PreCanSkate, CanSkate, STARSkate)

You can then also filter by Category Level to only see the options for a specific level (ie: PreCanSkate, CanSkate , StarSkate, Adult and Teen or Synchro)

Select the option desired by clicking the REGISTER button assigned to that option. A box will appear asking you to choose the participant for this program. A Registration Review page will then appear with your selection.

If this is the only program desired click "Confirm & Register"

If you would like to add more programs or more skaters click "Register for More Programs"

Repeat process until you have selected ALL of your desired programs. You can return to your registration page at any time by clicking the "Shopping Cart" button.

Once you have collected all desired program and have clicked "Confirm & Register" you will be taken to a page indicating your payment options. We have etransfer can be done online as directed on the invoice or by cheque in person be sure to indicate the program on the cheque.
Links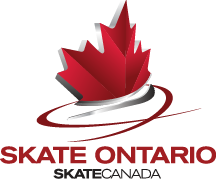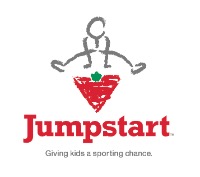 Concussion links:
Skate-Ontarios-Code-of-Conduct-Athletes-and-Parents-Guardians.pdf
Romans Law Athletes-and-Parents-Guardians-Acknowledgement-Sheet
Formulaire-d'attestation-de-l'application-de-la-Loi-Rowan-pour-les-athlètes-et-les-parents-tuteurs-1.
News and Events
Due to the COVID-19 outbreak the remainder of winter session have concluded.
We will make a decision on the Spring Session as information is available.
If registering for Spring please do not pay the invoice until a decision has been announced.
Registration for Spring
Session is now Available
*StarSkate and advanced StarSkate discounts offered if you skated full session in winter!
Winners of our registration draw:
1st prize Darlene Paty
2nd prize Vince Tobin
3rd prize Aaron Nowen
E-transfers Please use:

petskatingtreasurer@gmail.com
Bottom Content Title
This is an additional section to be able to add content